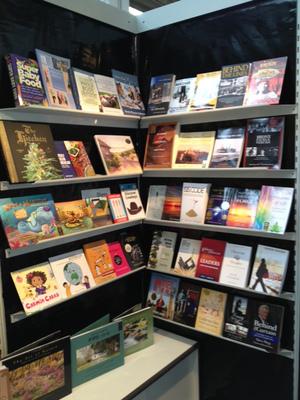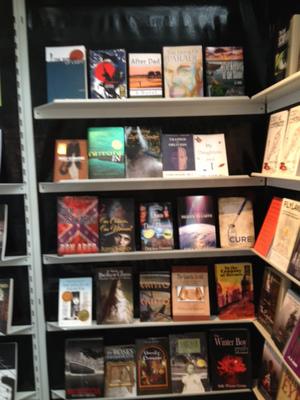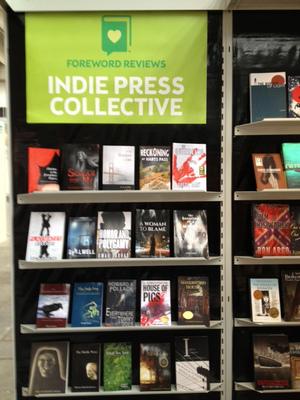 Frankfurt Book Fair
October 8 - October 12, 2014
The Foreword Indie Press Collective
Welcome to our annual post show report for Frankfurt where we'll try to give you both a feel for the general atmosphere at this important international book event and an "as we see it" view from both locations at the 2014 fair: the Foreword Indie Press Collective stand in Hall 8 (the English language exhibition hall) and the Children's Books USA stand in Hall 3.0 (the international children's books hall).

The Frankfurt Book Fair remains the biggest book and media fair in the world. Beyond the high-visibility sales and publicity campaigns, much more is going on behind the scenes. Every October 3,300 international rights agents descend on this industrial city in southern Germany in search of fresh and exciting titles. And while larger contracts involving celebrity authors and major publishing contracts are often negotiated, signed, and announced before the show, the Buchmesse continues to offer an excellent forum for discovering and purchasing the foreign rights to titles from independent publishers.

Self-publishing is booming and continues to remind traditional publishers who watch their reader base breakaway that these up-and-comers can't be ignored. For the stat fans reading this report, Bowker recently announced that the number of self-published titles in 2013 increased to more than 458,564, up 17 percent over 2012 and 437 percent over 2008. Print titles were up a very strong 29 percent over 2012. A Nielsen Book & Consumer survey showed e-books accounted for 23 percent of unit sales in the first six months of 2014, led by fiction and YA fiction

To give you an idea of the scale of this show, here are more interesting statistics: There are 338,830 square meters of show space at the Frankfurt Book Fair. Hall 8, where most of the English language exhibitors are located, is 30,223 square meters. The Frankfurt Messe also hosts auto shows, food shows, cosmetic shows, etc., and the entire grounds cover 578,000 square meters! But one night after leaving a restaurant, an English speaking taxi driver told us that the Buchmesse was the busiest of all each year. About 7,300 exhibitors from approximately 100 countries were present, and the more than 3,600 events (including 500 in the city itself) attracted more than 300,000 visitors over the course of five days.

Since Frankfurt is a vital component of the publishing world's economic engine, simply being part of the scene on any scale is sound business. The bottom line in foreign rights is to strengthen relationships with as many publishers across as many territories as you can. For lesser-known titles, authors, and publishers, visibility at Frankfurt is an important first step onto the global stage.

As for the general feel of what attracted interest in Frankfurt, children's books, graphic novels, and nonfiction titles in body/mind/spirit and social sciences garnered the most attention. Award Winners also catch the eyes of international publishers intrigued by the seals on the books, which say quality in any language.